This article may contain compensated links. Please read disclosure for more info.
It's been 15 months since the last tourists from outside Europe landed in Paris. Meanwhile, it was quiet over here, but life did not stand still. Mostly, at least. While the pandemic is of course not over and everyone still needs to be very cautious, things are getting less tensed.
But I don't want to talk about COVID-19 anymore, you know for yourself what a smack in the face this has been. Instead, I want to share with you the positive changes that happened in Paris while you've been away.
Because despite it all, quite some things changed for the better. Below you find a few of them – let me know in the comment section if you can think of more things!
Need help planning your Paris Trip? Sign up for our free step by step guide:
Paris improved massively its bike-friendliness
For a while already, the bike lane network in Paris gets constantly improved. However, the project experienced a massive boost within the past year. When you come back to Paris, you'll find secured bike lanes everywhere. Some major streets even got transformed into bicycle-only, for example on Rue de Rivoli along the Tuileries and the Louvre. Many formerly two-lane roads are now split, with one lane reserved exclusively for bikes.
I don't know if it's because Parisian are avoiding the Metro or if it's thanks to improving the bike lanes, but the number of cyclists has doubled compared to 2019. (source) 
If knowing that you can safely cycle through Paris now makes you want to explore this beautiful city by bike – you can check out my guide on how to rent a bike in Paris easily, and cheaply!
Bars and Restaurant will keep their terraces
Before COVID-19, restaurants, and bars were mainly indoor activities, even in summer. If a restaurant had an outside area,  it was often just a handful of tables huddled close together along the house walls.
Last year, to boost gastronomy, the town hall granted permission for restaurants and bars to freely use public spaces such as sidewalks and parking spaces to extend their terraces. To assure everyone's safety, even some roads got closed. In total, almost 10,000 temporary terraces got installed all over Paris. Useless to say that it was a huge success.
So huge, that the mayor Anne Hidalgo just announced that restaurants and bars will be able to occupy outdoor spaces every summer from now on. Well, less generously, though. Soon the business owners have to pay rent in order to extend their terraces.
Do you want to connect with more than 2k fellow Paris lovers and have access to our hivemind? Join the free Salut from Paris Facebook group!
Many museums (re-)opened in Paris
Museums were closed for big parts of the past 15 months, but this doesn't mean that nothing happened!  Some excellent new museums opened their doors to the public this year, make sure not to miss them! For example, those:
Good to know: The number of visitors to museums and sights is strictly limited to maintain the sanitary measurements. Hence, the ticket booths of many places are closed, and it is absolutely necessary to buy your ticket in advance online.  You can check your options for example here.
Metro tickets can be charged on a travel card
If you have been to Paris before 2020, you will remember the little metro ticket paper strips. They were inevitable when moving around Paris by public transportation. They are not redundant yet, but in 2020 the Navigo Liberté travel card was introduced. You can simply charge this card with Metro tickets – it's not only eco-friendly, but it's also cheaper!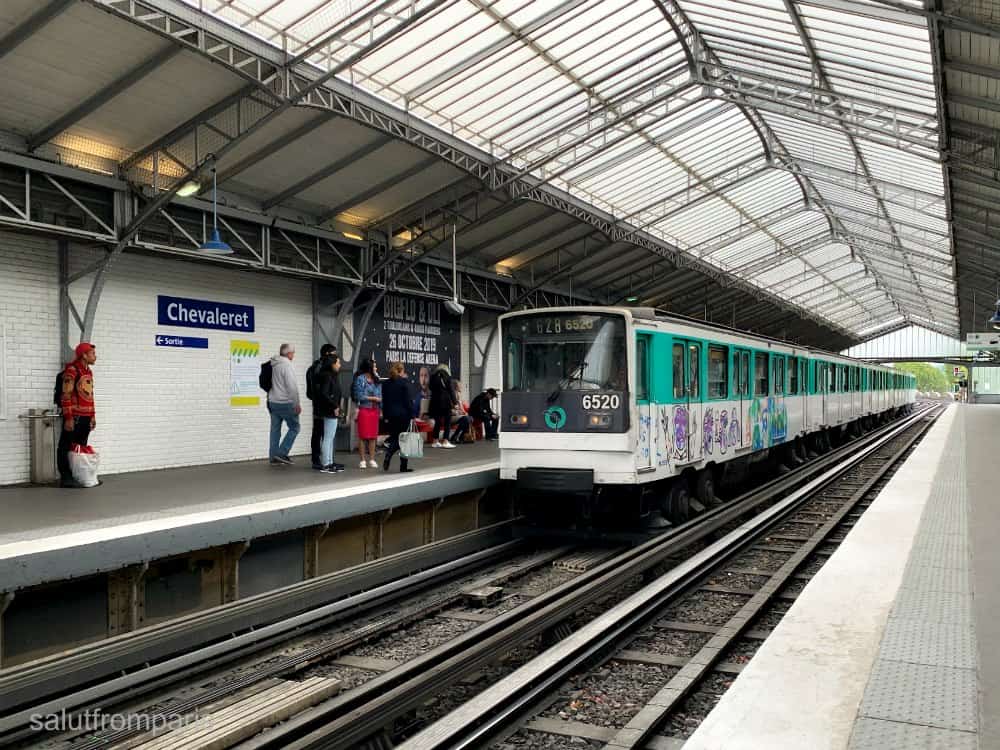 When preparing for your next trip to Paris, you might also be interested to read the following articles:
Scams in Paris! How to avoid the most common cons
Paris hidden gems – 80+ secret tips and well kept secrets around Paris
Related posts
Prepare your trip to Paris