This article may contain compensated links. Please read disclosure for more info.
---
Everything you need to know if you plan to spend this February in Paris
Paris in February is not a bustling high season, but the event calendar is filling up, the French kids are enjoying their winter vacation and of course: on the 14th it's Valentine's Day!
For Paris, the city of Love, St. Valentine is, obviously, one of the most important days of the year. If you plan to celebrate this special day with your beloved one in Paris, you better do your reservations in time!
The most romantic and quickly sold-out activities are these:
There are always plenty of things to do in Paris, and it surely won't be boring. Chances are that you have more plans and ideas than time. Hence, from a sightseeing and activity standpoint, February is a wonderful time to visit Paris, and – except for the St. Valentine's Day weekend – it is indeed slightly lesser crowded than at any other time of the year.
🔥 Best Paris Deals:  February 2024 🔥
How's the February weather in Paris?
Much like in January, February in Paris means mostly short and cold days. While the days are slowly getting a bit longer, the temperature in Paris in February rarely rises above 6 °C (42.6 °F).
On average, there's a tad less rainfall than in January, and the good news: you are granted more sunshine. While it is still the deepest winter in Paris in February, you do have a chance of a day or two that feels almost spring-like. You might even see some early spring blossoms popping up here and there.
But it is certainly not the time to plan extensive outdoor activities or picnics. If you have sunny and mild days, it is a nice extra, but don't count on it.
How are the crowds in February in Paris?
A bit like January, early February is overall rather a shoulder season in Paris. This being said Saint Valentine's Weekend is high season and from the 10th of February, the French kids are on school vacation. Hence, expect Paris to be quiet in the first half of the month and busier in the 2nd half.
Nevertheless, I recommend that you book your tickets for the most popular sights in advance. The good time slots are always quickly sold out and the queues at landmarks and museums are long year-round.
Taking care of tickets ahead of time also saves you from queuing and wasting precious time in line.
Below is a list of landmarks that have either the longest queues or are sold out often weeks in advance:
Prices can vary, it's best if you compare!
CHECKLIST for your Paris Trip
Paris Travel Literature for your Trip:
What to wear in Paris in February 2024

For your trip to Paris in February, pack your warm winter clothes. Many even suggest bringing thermals for your Paris trip, but I would not go that far.
It's better to dress in layers. Invest in quality Merino socks, (I have this pair, and what a difference it makes!) and bring a down jacket, to adapt better to the changing temperatures.
You will spend much time indoors when visiting Paris in February, and it's usually very heated in stores, museums, and restaurants.
When packing for your trip to Paris this February, make sure you pack the following items to defy the Paris February weather.
A warm Wool Hat
It can be very chilly in Paris in February and you certainly need something to keep your head warm: be it a bonnet, a fancy felt hat, or even a cute beret like this one.
I know that the beret sounds like a cliché from Emily in Paris, but actually, many Parisian ladies wear it. The beret is a normal fashion item and not a cheesy tourist thing. Especially not if you wear a high-quality beret like this one.
Waterproof Shoes
February is on average one of the coldest and wettest months. Make sure your feet are dry and warm, so you can enjoy the Parisian cityscape without being troubled by frozen feet.

Your most stylish and weather-appropriate option is a pair of waterproof Chelsea boots. They look not only great, but they also keep you warm and dry.
A good and lightweight Down Jacket
Personally, I consider a down jacket as one of the most important travel items. When traveling, you often leave your hotel in the morning and get back only late at night.
This means you need to be equipped for all sorts of weather but can't carry a heavy backpack all day.
The temperatures in Paris in February are changing a lot, especially between day and night. A lightweight down jacket like this one fits even in your purse! It is truly a lifesaver.
I am adding these pictures just to give you a better idea. This is me in Paris in February 2020 and in February 2021. It was a mild day in 2020 (but notice the down jacket!) and freezing cold in 2021.
Best things to do in Paris in February 2024
If you are planning to visit Paris this February, you'll be happy to know that everything is open and even a bit less crowded than at other times of the year. This being said, keep in mind that:
Visit the best Parisians Museums
Save time and money and get the Paris Museums Pass here
If you want to marvel at some of the world's most impressive masterpieces while visiting Paris in February, you came at a good time.
Not only will museums be a good shelter to save you from the rain and the cold, but you also have the best chances to visit Paris museums without massive crowds.
If you did not book it already, I recommend you take a look at the Paris Museums Pass that grants you free admission to more than 60 most remarkable Museums in Paris and is financially very interesting. It already pays off if you've only visited these 5 Paris highlights, but check the benefits here for yourself.
February is one of the months when you have a slight chance to find Paris under a cover of snow
Explore some of the lesser-known attractions
Click here for the full list of hidden gems in Paris
Paris is full of hidden treasures and lesser-known sights. While I always encourage every Paris visitor to take some time to aimlessly stroll around, it's sounder if you know where you're heading in the unsettled February weather. If you have time, take a look at our complete list of hidden gems in Paris, otherwise, here are the highlights:
Enjoy the view from the Eiffel Tower
Book your refundable tickets to the Eiffel Tower here.
A trip to Paris is incomplete without enjoying the marvelous views from the iconic Eiffel Tower.
If you are traveling to Paris in very early February 2024, you have to know that the summit of the Eiffel Tower is closed for work. But don't be too disappointed, the 2nd floor is open, and the views are equally spectacular. You can reserve your spot on the lift here.
Everything is back to normal from the 5th of February! Book your ticket to the summit here.
Good to know: The cheapest ticket option to reach the visitors' platform on the 2nd floor is by taking the stairs. If you are keen on saving some money, just keep in mind that it's 674 stairs to the 2nd floor and that it might be icy and blustery in the open staircase.
Bake delicious Macarons with a Parisian Chef
follow this link to see the most popular (and affordable!) Macaron Baking Class in Paris.
Macarons are somewhat the signature pastries of Paris. The little bites are delicate, creamy, unbelievably delicious, and who would have thought, not too difficult to bake? If you gather the necessary know-how, of course, there is no better place to learn this fantastic skill than in a Parisian pastry workshop.
Attend a show at a famous Cabaret in Paris this February
Click to see all cabaret shows in Paris
Paris is known for its entertainment and the shows of the Parisian cabarets like the Moulin Rouge, the Crazy Horse, and the Lido are world-famous.
Did you actually know that the Moulin Rouge is the world's biggest individual buyer of Champagne? This should give you a hint of how popular their shows are, especially in February on Valentine's Day! Click here to book your ticket, with Champagne, of course!
What going on in Paris in February 2024?
You'll never get bored when in Paris. From exhibitions, concerts, and seasonal events to holidays and traditional festivities—the Paris event calendar is not letting you catch your breath.
02. Feb – Chandeleur (crêpes – day)
Chandeleur is originally a Christian holiday that marks the 40th day after Christmas and the presentation of Jesus to the temple. It is not entirely clear why this day gets celebrated by eating the delicious thin crêpes.
Some say a pope offered pancakes to pilgrims on their arrival in Rome, others say crêpes are symbolizing the sun and a returning spring. But either way, this day is certainly a great occasion to sample a couple of authentic French crêpes today, offered by street vendors at every corner. Crêpes are not without reason a food item, that should be on any must-eat-in-Paris list.
04. Feb – Car-free Sunday and free Museums 
Under the slogan "Paris Breathes" motorized vehicles are banned from many parts of Paris and central Paris massive pedestrian area. From the Champs Élysée to the Hôtel de Ville – it's pedestrians only!
As it's also the first Sunday of the month, which means many Parisian Museums are free. Check here to see which ones are participating. But even though the Museums are free, some still require a reservation.
14. Feb – Valentine's Day
Saint Valentine's Day is a massive holiday in Paris. Not surprising, knowing that Paris is nothing less the city of love. If you happen to spend St. Valentine's Day in Paris, make sure to reserve your romantic activities way ahead of time. For inspiration on what are the most romantic things to do in Paris, take a look at our Saint Valentine's Post.
But hands down, the most romantic things to do in Paris are these:
24. Feb – Salon de l'agriculture
The French Agriculture Fair is one of the highlights of the year when it comes to conventions and trade fairs. For 10 days, until the 5th of March, you have the chance to get to know France and its agricultural and regional heritage.
From dairy products from Normandy and dry-cured sausages from the French Alps to Rum distilled on the French overseas departments – the Salon d'Agriculture has it all, and you can sample the French specialties on many occasions.
13 Feb – Mardi Gras
Celebrating Carnival has a more than a 400-year tradition in Paris and is celebrated with a parade, the Promenade du Boeuf-Gras. "The Parade of the fat cow" happens between Place Gambetta and Place de la République.
28 Feb – Fashion Week 2024
The Paris Fashion Week goes in the 3rd round. The theme until March 8 is feminine fashion and even though the big shows are invite-only,  you will certainly notice it Fashion Week: Hotels and restaurants are full and there are even more amazing and /or fashionably dressed people in Paris. You might even witness some free fashion events in the Tuileries.
---
Voilà, Paris in February. A bit cold, maybe a bit wet but still absolutely worth a trip. Just pack the right, clothes and enjoy Paris without the big crowds. With a bit of luck, you'll be granted a few early spring days as well. Enjoy!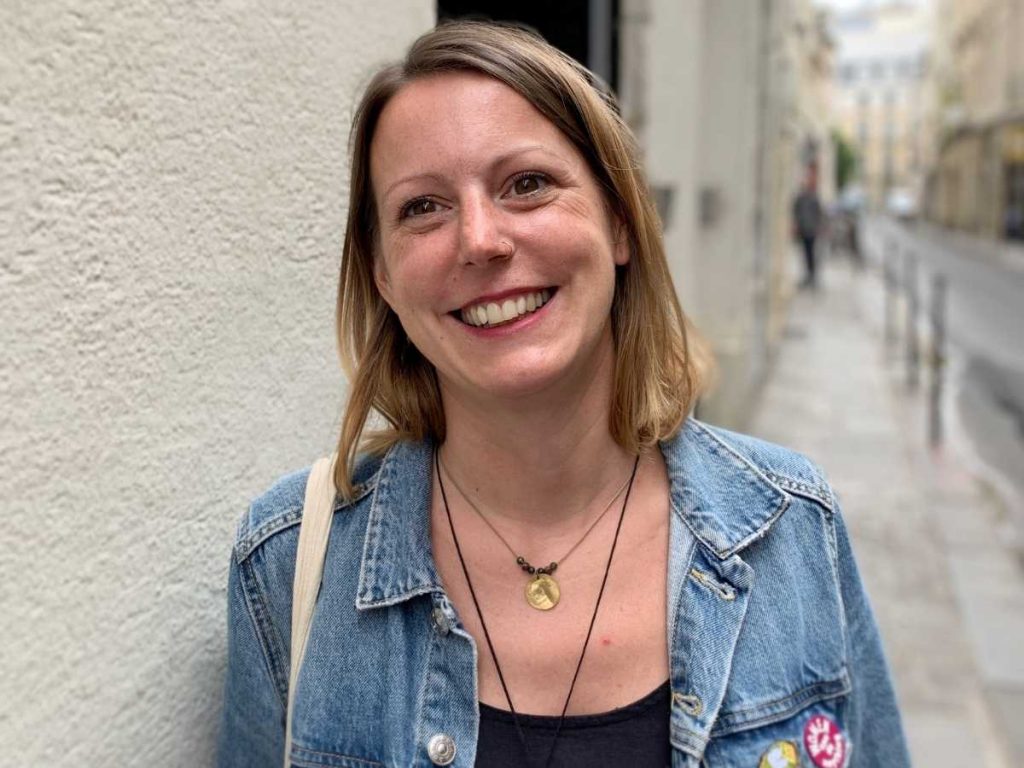 I have lived in Paris since 2005, and I am happy to show you around. Join me on Facebook for updates and news about Paris.
PS: Check out these posts, they will help you plan your trip to Paris
FAQ Paris in February
Is Paris worth visiting in February?
If you are keen on exploring Paris without the biggest crowds and don't mind the cold, Paris is a fantastic time to visit Paris. Plus, Paris is a wonderful destination for Valentine's Day and great for a romantic getaway.

What's Paris like in February?
Paris in February is usually cold and cloudy, but you can be granted some mild and sunny days, especially by the end of the month. However, temperatures are ranging between 6°C and 10°C  but often fall under 0 during the night. You typically have some spring-like days, with the first blossoms here and there.

Is Paris rainy in February?
February is the month in Paris with the lowest precipitation of the year. However, it's often cloudy.

Is the Eiffel Tower open in February?
Yes, the Eiffel Tower is open 365 days a year.