This article may contain compensated links. Please read disclosure for more info.
Last updated on 9th of February 2023by Lena
---
Everything you need to know if you plan to spend this January in Paris
If there is such a thing as the low season in Paris, then it must be the first half of January. The New Year tourists are gone, and Fashion Week hasn't started yet. The Parisians are still recovering from the holiday break and are setting out to find back their everyday routine.
If you ask whether it's a good time to visit Paris in January, the answer must be: Yes, absolutely!
If there is such a thing as the low season in Paris, then it must be the first half of January. The New Year tourists are gone, and Fashion Week hasn't started yet. The Parisians are still recovering from the holiday break and are setting out to find back their everyday routine.
You might also be interested in these articles if you plan a trip to Paris in January:
There are always plenty of things to do in Paris, and it surely won't be boring. Chances are that you have more plans and ideas than time. Hence, from a sightseeing and activity standpoint, January is a wonderful time to visit Paris as it is indeed slightly lesser crowded than at any other time of the year.

🔥 Best Paris Deals:  January 2024 🔥
How are the Crowds in Paris in January?
If you travel to Paris in January, you'll be happy to hear that after New Year, you have the rare occasion to experience something like a low season. Don't expect to find a deserted city though, where you stroll alone along the boulevards. Paris is not empty, but it is as empty as it gets.
Nevertheless, I recommend that you are preparing your trip and book tickets to the most popular sights in advance. The good time slots are always quickly sold out and on the ticket booth are always queues.
Below is a list of sights that have either the longest queues or are sold out often weeks in advance:
Prices can vary, best you compare!
CHECKLIST for your Paris Trip
Paris Travel Literature for your Trip:
How's the Weather in Paris in January?
January in Paris means mostly short and cold days. The temperature in Paris in January rarely rises above 6 °C (42.6 °F) and to top it all: it is also one of the most humid months. It is even the one with the least sunshine.
But after establishing that January is not the month for extensive outdoor activities, sunny picnics, or romantic bike rides, it is still a good time to visit Paris. Especially if you are both: keen on sightseeing and prepared for the weather.
What to wear in Paris in January 2024?
January is the time of the year when you should absolutely not forget your warm winter clothes. You will often read that you even need to bring thermals for your winter trip to Paris, and I honestly don't know about this.
It is indeed getting cold, especially at night and if you easily feel chilly, thermals are probably good to have. But you will as well spend much time indoors, and it's typically so warm in stores, museums, and restaurants.
This is my personal recommendation, but I'd rather wear good (!) warm socks and potentially a silk pantyhose under my jeans than slow cooking in my thermals as soon as I want to grab a bite somewhere. This is still Paris, not Antarctica.
When packing for your trip to Paris this January, make sure you pack the following items to defy the Paris January weather.
A Wool Hat
A cold breeze is very frequent in Paris and you definitely need something to keep your head warm: be it a bonnet, a fancy felt hat, or even a cute beret like this one.
The beret might sound like a cliché from Emily in Paris, but actually, many French women wear it in Paris, it is normal everyday clothing and nothing that would single you out as a tourist. Especially not if you wear a high-quality beret like this one.
Waterproof Shoes
Knowing that January is one of the months with the most rainfall AND as well one of the coldest, keeping your feet dry and warm must be a priority.

Your best and most stylish option is a pair of waterproof Chelsea boots. They look not only great, but they also keep you warm and dry.
Warm Merino Socks
The very best way to keep your feet warm in January in Paris is by investing in a good pair of quality Merino Socks. I know it might hurt to spend so much on a pair of socks but from my own (long-distance) hiking and travel experience, I can assure you: it absolutely pays off.
My favorites are these ones. You find as well cheaper Merino socks, but make sure to verify how much Merino they actually contain. The less Merino, the cheaper – and the less good.
Best things to do in Paris in January 2024
If you booked your trip to visit Paris in January, you'll be happy to know that everything is open and a tad less busy than at other times of the year. However, keep in mind that:
Many sights and activities are running on a winter schedule and close a bit earlier than in summer.
In January (and February) the river Seine often swells. The floods can reach heights that make it impossible for the Seine Cruises to operate. If you intend to take a Cruise, book either on short notice or over a provider like GetYourGuide.com as they offer a great hassle-free refund policy.
Visit the finest Parisian museums
Save time and money and get the Paris Museums Pass here
If you want to admire some of the most important masterpieces of history while visiting Paris in January, you came at the best time.
Not only will museums in Paris save you from the rain and the cold, but you also have the best chances to explore Paris museums without massive crowds.
I suggest you take a look at the Paris Museums Pass that grants you free entrance to more than 60 most impressive Museums of Paris and is financially very intriguing. It already pays off if you'd only visited these 5 Paris highlights, but check the benefits here for yourself.
Discover the Covered Passages and Galleries
See our complete guide to the Arcades of Paris for more information
Paris is made for strolling, even when the weather in Paris in January is not the most inviting. A stellar way to defy the season and still be promenading is by exploring the beautiful covered passages.
Paris has dozens of hidden galleries and passages. Many of them are restored relics from the Belle Epoche, with its stained-glass ceilings, beautiful mosaics, and iron latticework. They are true hidden gems of Paris.
The covered galleries are not only offering shelter on rainy days, but they are also excellent places to shop or to take a break in one of the many cute cafés. The most known is undoubtedly the Galerie Vivienne that – by the way – is not only gorgeous it's also where you find one of the best cocktail bars in Paris, Danico!
You can explore the galleries on your own, or you download a guided tour that helps you navigate and assures you're not missing anything. Click here for more info.
Enjoy the view from the Eiffel Tower
Book your refundable tickets to the Eiffel Tower here.
A trip to Paris is incomplete without enjoying the marvelous views from the iconic Eiffel Tower.
If you are traveling to Paris in January 2024, you have to know that the summit of the Eiffel Tower is closed for work. But don't be too disappointed, the 2nd floor is open, and the views are equally spectacular. You can reserve your spot on the lift here.
The cheapest ticket option to reach the visitors' platform on the 2nd floor is by taking the stairs. If you are keen on saving some money, just keep in mind that it might be icy and blustery in the open staircase.
Take a baking or cooking class with a Parisian Chef
Explore all cooking and pastry baking classes in Paris or book directly this one at the Galerie Lafayette. I was lucky enough to take this class in early 2023 and it was great!
Nothing is better for beating the cold than indulging in comforting hot and delicious French Cuisine. Especially if you just learned how to prepare them yourself.
Guided by a Parisian Chef, you learn how to cook a delicious French meal, from choosing the best fresh products to applying fine techniques, a cooking class in Paris brings your kitchen skills to the next level.
Take a day trip to the magical Loire Castles
Book your day trip to the Loire Castles here and save 20% in January!
If you have a spare day, and you wonder what else you could do during your trip to Paris in January, I suggest considering a day trip from Paris.
While some of the most popular day-trip destinations are not suitable for Winter, one certainly is: a trip to the castles in the Loire Valley. I visited the castles myself in December, and it was a terrific experience, despite the cold.
One of the most popular tours to the Loire Valley from Paris is this one. It contains transportation from Paris, entrance fees to 2 beautiful castles, a visit to the town Blois, and a wine tasting. Book this magical trip here and save 20% in January!
Also, take a look at our article about the best and easiest day trips from Paris by train to get more ideas.
What's going on in Paris in January 2024?
You'll never get bored when in Paris. From exhibitions, concerts, and seasonal events to holidays and traditional festivities—the Paris event calendar is not letting you catch your breath.
Festival of Lights 2024: Espèces en Voie d' Illumination
After being a big success in previous years, the Festival of Lights goes into 3rd round this season. The Jardin de Plantes transforms into an illuminated magical universe, filled with creatures and sculptures.
The 2023 exhibition is a spectacular voyage through a miniature world. Admire more than 100 luminous insects and other little creatures, thousand times their original size
The exhibition ends on the 30th of January and requires online reservation.
01 Jan – New Year's Day
The 1st of January is like in many other countries a public holiday in France. You find stores, many restaurants, and even the Louvre closed this day, but there are still many wonderful things to do. The Eiffel Tower, for example, is open!
Read as well our post on what to do on New Year's Day in Paris, to know exactly what to do on the first day of the year.
01. Jan – Car-free Sunday & Free Admission to many Museums.
The center of Paris transforms into a massive pedestrian area. Under the slogan "Paris Breathes" motorized vehicles are prohibited in many parts of Paris. From the Champs Élysée to the Hôtel de Ville – pedestrians only!
As it's also the first Sunday of the month, many Parisian Museums are free. Check here to see which ones are participating.
06. Jan – Galette du Roi – Epiphany on the 6th of January
On the 6th of January, it's time for the Galette du Roi in France. The French celebrate Epiphany traditionally with a Galette du Roi, a puff pastry tart filled with marzipan that is shared between friends and family. You get it at every bakery in Paris.
The Galette comes with a twist, though!
Each tart contains a little baked-in figurine (la fève) and the lucky one who finds it in his slice is the appointed king/queen — they even get a crown!
08. Jan – Taversée de Paris en Anciennes
If you are strolling through Paris this Sunday, you might be surprised to see so many oldtimer cars all around town. But don't worry, you did not travel to another century mistakenly, it's the "Paris crossing the old-fashioned way" day.
More than 700 old vehicles – cars, motorbikes, bicycles, buses, and even tractors—are out for their big winter showing. They drive by some of the most famous sites of Paris before ending their trail at the Château de Vincennes.
10. Jan – Winter Sales 2024
Shortly after the holiday season comes the sales season. Bargain hunters should mark January 10th red on their calendars, as this is when the sales start. There is no store that doesn't participate, and you find nice reductions on, regardless of what you are looking for: shoes, designer fashion, bags, but also kitchenware, decoration, .. Everything.
The sales are from 10 January to 06 February 2023 and prices are dropping week after week.
18. Jan – Fashion Week 2023
The 2023 Fashion week kicks off with men's fashion week on the 17th, followed by Haute Couture on the 23rd.
You find fashion events all over town, but even if you are not joining any shows (most are invite-only), you will certainly notice it's Fashion Week: Hotels & restaurants are full and there are noticeable more amazingly and /or fashionably dressed people in Paris. Make sure to make your dinner reservations early!
You also find often free shows in the Tuileries garden and at the Caroussel du Louvre.
22. Jan – Chinese New Year's Parade
Paris has a quite high Asian population and with many of them with Chinese origins, you can expect big celebrations for the Chinese New Year.
The arrondissement with the highest Asian communities is the Belleville area and of course the 13th arrondissement. Both areas host events and parades celebrating the new year. The biggest parade takes place near Place d'Italie, on Avenue de Choisy, and close by streets.
---
Voilà, Paris in January. A bit cold, maybe a bit wet but still absolutely worth a trip. Just pack the right, clothes and enjoy Paris without the big crowds.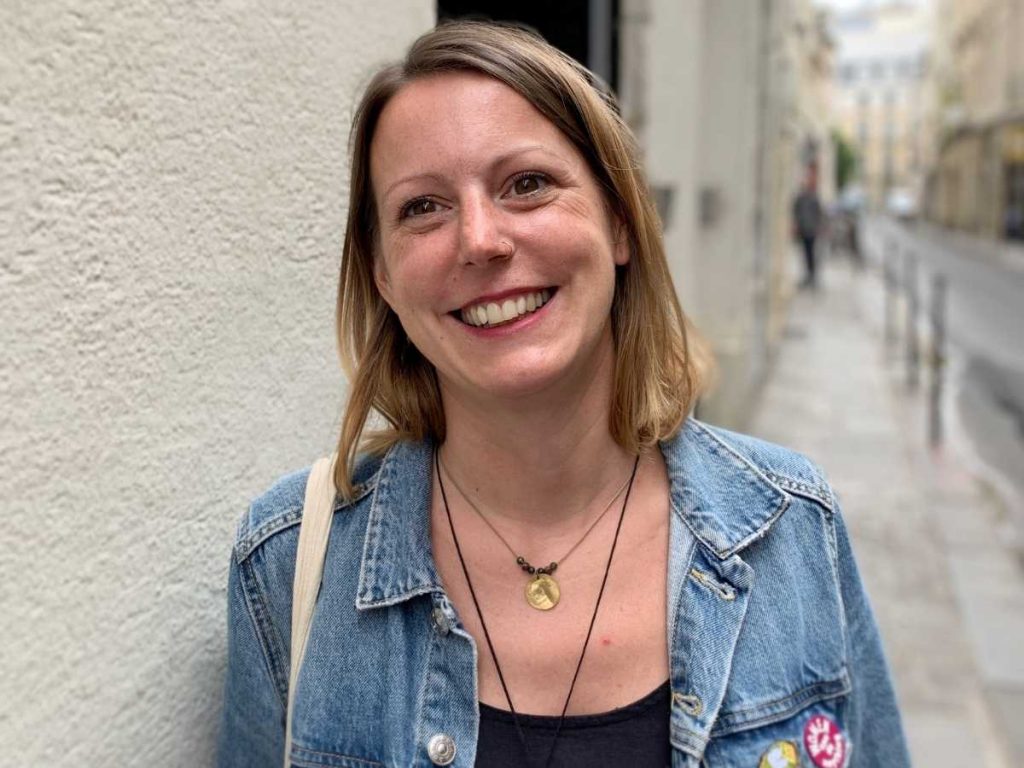 I have lived in Paris since 2005, and I am happy to show you around. Join me on Facebook for updates and news about Paris.
PS: Check out these posts, they will help you plan your trip to Paris
FAQ Paris in January
Is Paris really cold in January?
January is one of the coldest months in Paris and you can expect temperatures around 5°C to 7°C (low to mid 40s°F).

Is January a good time to visit France?
If you don't mind the cool weather, January is a wonderful time to visit France. Is the months when you have the fewest crowds and waiting time and you can be lucky to find cheaper hotels and airfare.

Is everything open in Paris in January?
Yes, everything is open in Paris in January. You might find some attractions running on a winter schedule and closing a bit earlier than in summer though.

Is it snowing in Paris in January?
Snow is overall very rare in Paris but January is one of the coldest and wettest months so there is a chance of snow during January.