This article may contain compensated links. Please read disclosure for more info.
This article about things to do in Paris with Kids was last updated on the 24th of September 2022 by Lena
Are you searching for fun and engaging things to do in Paris with kids? Look no further! I raised two kids in Paris, and I know all the cool places to keep your kids entertained and to make your Family trip to Paris a success for your entire family.
In this article, I am sharing my favorite activities in Paris for families. But also hotel recommendations that consider families of 5 and some more valuable tips, for example where to eat in Paris with children.
Visiting Paris with family is wonderful. As simple as that. Already the obvious sights like the Eiffel Tower, the Champs-Élysées, or Montmartre are fun spots to see with your kids, but there is so much more to explore.
In fact, Paris has so much to offer, that it's impossible for them to get bored. But visiting a city like Paris with family requires more than just sprinting from sight to sight. It's rather the opposite, to avoid a possible cultural overkill.
No one wants to drag cranky kids through a staggering capital like Paris. It's not fun for either of you.
Kids also need activities where they can be what they are: kids! Where they can run and play, be as loud as they want, and with the possibility to discover Paris on their terms.
For your family trip to Paris, you'll also be interested in these posts:
My two boys are born in Paris. At first, I could hardly imagine raising them here; I am not a countryside girl, but Paris is truly something else. Well, it was a wee too much city for my idea of raising a child. But, with time I learned that Paris offers so much for children, you just need to know where to look for it.
Top Paris attractions your family shouldn't miss
There are some attractions, you should not miss when visiting Paris – no matter if you have 5, 35, or 65 years under your belt.
However, a word of advice. Paris is at most times of the year very busy and tickets to attractions sell either out quickly or you stand in line for hours to get access. So, we all know that the patience of most kids is countable in minutes at best. Save your kids and yourself from standing in line and also a disappointment, and buy your admission tickets in advance.
Important: Book your attraction tickets in advance!
For your convenience, I listed below the sights and landmarks that are either often sold-out weeks in advance or require long waiting times. I also add a link to GetYourGuide, where you can easily purchase your tickets online.
Personally, I regularly use GetYourGuide for tickets for my family, and it was so far always a smooth experience. I find their 24h refund policy very reassuring because plans can change, and knowing that I won't lose money, is peace of mind that I really like to have.
Anyway, here are the most popular sights in Paris where I can't stress enough how important it is to get your tickets in advance: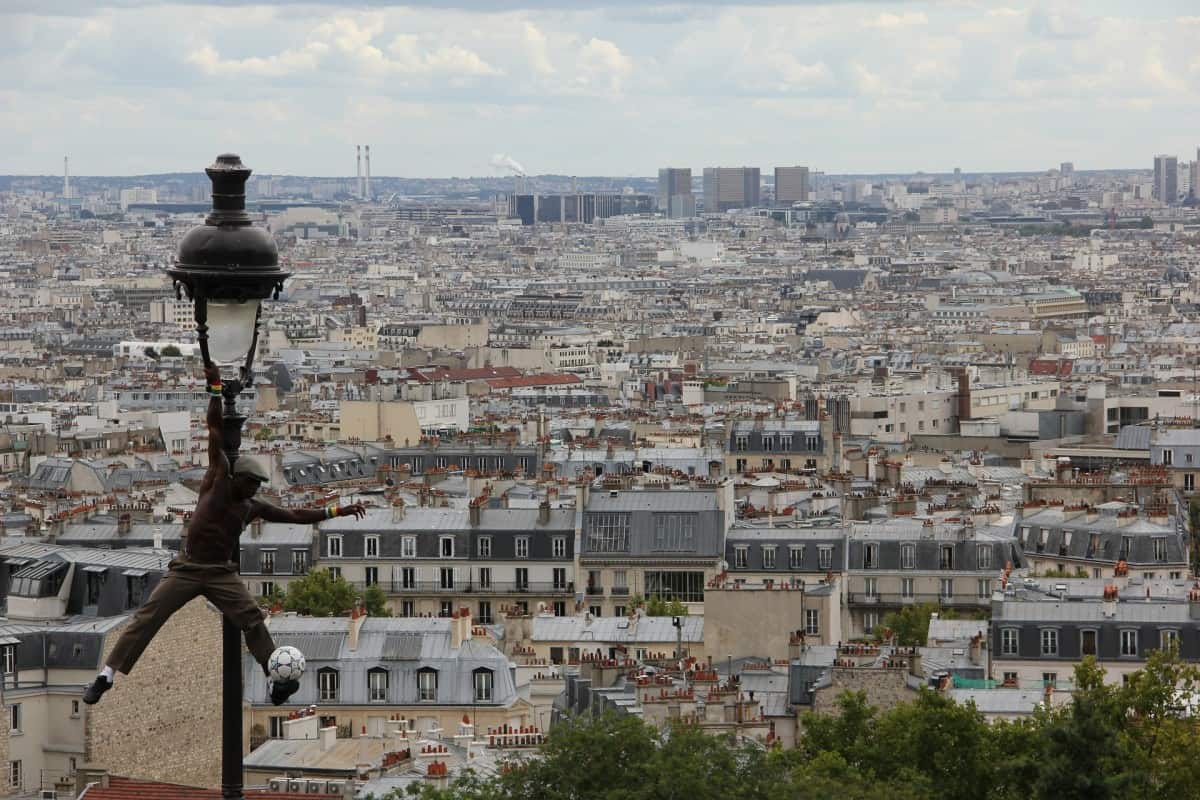 The Best Activities & things to do in Paris with kids
Access: The Jardin d'Acclimation is located within the Bois de Boulogne area. During peak times between 2 and 5, it can be tricky to find parking if you're coming by car. Otherwise, you can always take Metro Line 1 until Les Sablons. For more info, check out our post about the Jardin d'Acclimatation!
For more budget things to do in Paris with kids, also check out these posts:
Access: Metro Champs Elysée Clemenceau – Line 13 and 1
---
Voilà! If you have questions or need additional information, don't hesitate to join the private Salut From Paris Facebook group!
Pin it now – read it later
Disclosure: this page contains affiliate links. This means – at no additional cost for you – I will earn a small commission if you click through and make a purchase. I am independent and the opinions expressed here are -if not stated otherwise- my own.
Sharing is caring!
Prepare your trip to Paris